Downsizing shows up during various transitions in life and many people will come across the need to reduce belongings after events like children moving out, divorce, retirement, or the loss of a loved one (or maybe you were just inspired by all of the documentaries surrounding reducing your belongings and living a simpler life). Whatever the case, we think you'll find some helpful tips in this session with Theresa Pritchett, CPA, CFP®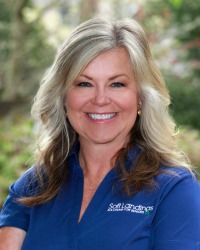 About Theresa
Theresa is an expert in all things downsizing. As the founder of Soft Landings, she has taken the lead on managing many transitions such as decluttering, move management, senior assistance, and estate services. Theresa made a career switch after noticing such a big gap in the supply of these types of services.
When

Wednesday, September 11th
12 pm-1:30 pm
Lunch will be served
Where

Columbia Room
4th Floor
One SW Columbia Street
Portland, OR 97258
Parking

We will validate parking in our building or any parking lot in the area.
Sign Up for the Lunch and Learn