A New Way to Start Investing with Vision Capital
vision vaxa dynamic portfolios
Simplified, smart investing
vision vaxa is a dynamic investment portfolio designed by the Vision Capital investment team to optimize risk adjusted returns.
Transparent fees
There are no additional trading, transferring, or rebalancing fees. vision vaxa is a fee-only investment offering.
Backed by the Vision Capital team
You get immediate access to Vision Capital's investment strategy.  Easily upgrade to a full service plan as your assets and needs grow.
Thinking about your future? vision vaxa is an efficient way to start investing for the long-term.
The combination of our investment strategies and technology mean an efficient and cost effective solution for you. With vision vaxa, you can expect:
Simple account setup process initiated by Vision Capital's service team
Help with transferring or rolling over existing accounts
Assistance with identifying the appropriate level of risk to meet your needs
Vision Capital's dynamic portfolio design with strategic rebalancing
Tax loss harvesting (for accounts over $50,000)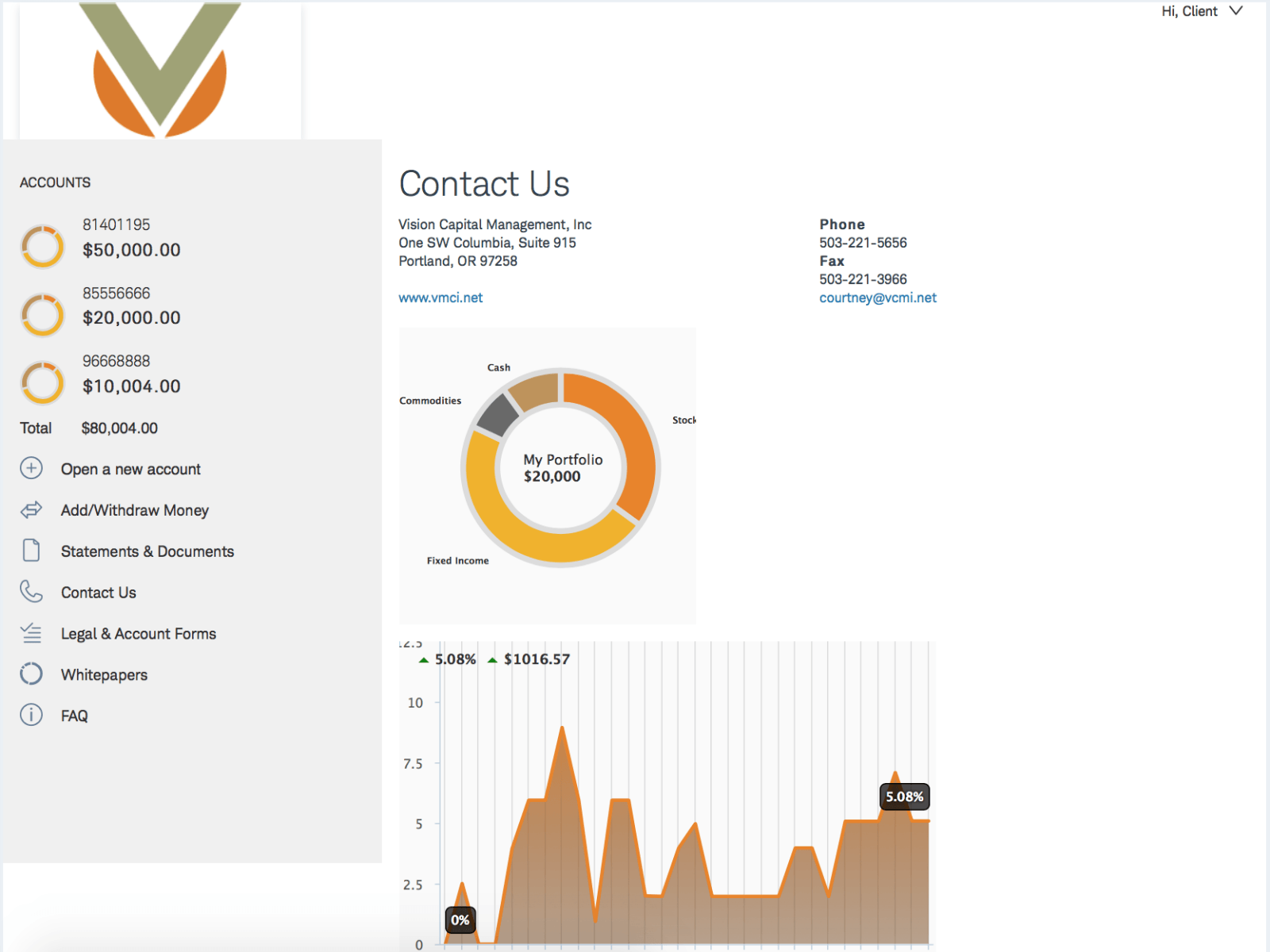 Professional investment management with completely transparent fees starting as low as 0.50% of assets invested.
We always have your best interests in mind. As a Registered Investment Advisor, we adhere to fiduciary rules. The only compensation we receive is an asset-based fee so our #1 incentive is to do what's best for you; we grow alongside you.
You can easily upgrade your service level as your assets grow or your life gets more complicated.
Standard
for getting started
0.50%
Annual fee
(0.20% on assets over $1M)
$25k min. balance
Benefits Include:
Account setup
Transfer/rollover assistance
Risk assessment
Strategic rebalancing
Tax-loss harvesting
Serviced
for more support
0.75%
Annual fee
(0.20% on assets over $1M)
$100k min. balance or $750 min. fee
Benefits in Addition to Standard Account:
Educational seminars
One financial planning meeting each year
Access to financial planning portal
With vision vaxa, you're not alone.  You are supported by the Vision Capital team.
We're different from other technology based investment offerings; as a vision vaxa client, there is a team of professionals watching over your assets and proactively managing your asset allocation. Our team will be here to help provide more in-depth financial planning and customized investment management as your needs change.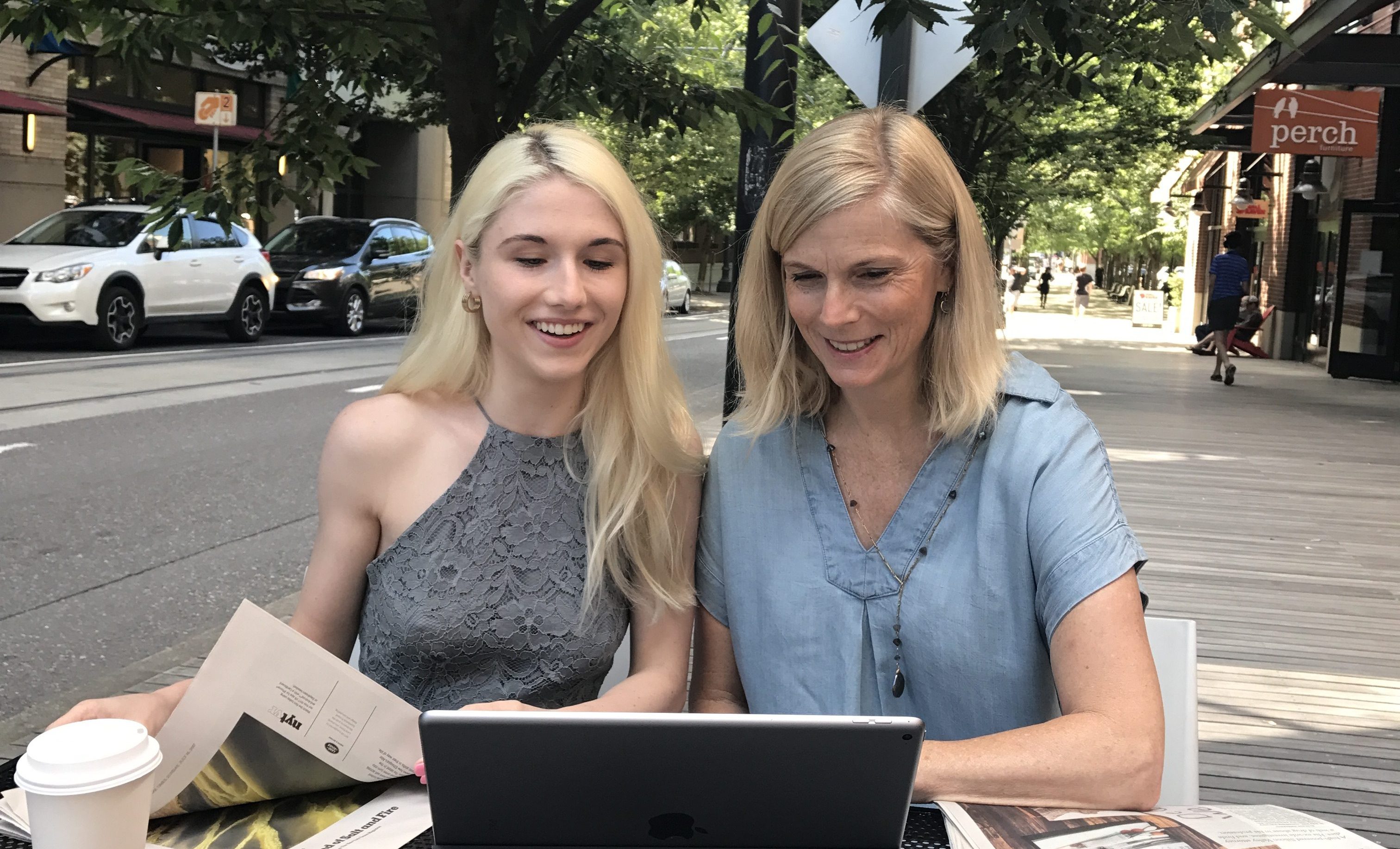 Want to learn more?
We're happy to schedule a call with one of financial advisors to see if vision vaxa dynamic portfolios might be a good fit for you.