We all know the importance of having health insurance for ourselves and our families, but what about for our four-legged family members – our pets?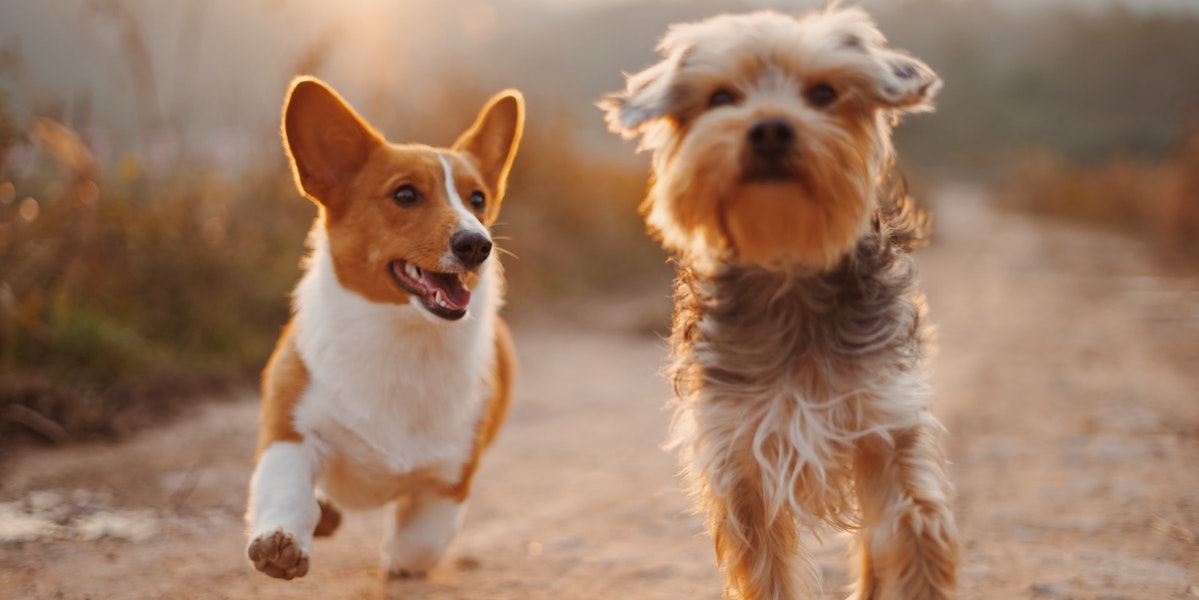 If you're making a puzzled face after reading that, don't worry! Many of us had never heard of pet health insurance even though it has been available in the United States since 1980 and has a lot of benefits. Historically, the first animal insurance policy was issued in 1890 in Sweden and only applied to horses and livestock; it wasn't available to dogs until 1924. These days pet health insurance is sold by pet-specific insurance companies and major insurance companies alike. You may even be able to get Fido coverage from the same provider that covers your car or home!
What kinds of pet health insurance are available?
Like human health insurance, every pet insurance policy covers different things and it's important to shop around to ensure the coverage you're buying fits you and your pet's needs. You can consider most pet insurance policies to be either basic or comprehensive. Basic policies only cover medical care after an illnesses has been diagnosed or an accident has happened. A comprehensive policy will cover treatment for illnesses and accidents, as well as things like lab fees, X-rays, and prescriptions. Some will even reimburse you for vet appointments!
If you also want to be reimbursed for preventative care such as vaccinations, flea medications, and teeth cleaning, you'll want to purchase a rider or additional coverage. Preventative care is often referred to as a wellness plan and usually has reimbursement limits for each category of care during the policy period. Sometimes this type of plan will also include an annual checkup.
What are the benefits of getting pet insurance?
The main benefit is that pet insurance saves you money. Most policies are reasonably priced, on average coverage is $30-50 a month for a dog and $15-30 a month for a cat. Older and larger animals tend to have higher monthly premiums. You can expect an annual deductible of between $100-$500 depending on the plan and reimbursement is normally based on a percentage that you choose when purchasing the policy (for example: 80% or 90% reimbursement for covered care after the deductible is met). Be sure to read the fine print too since some insurers set a maximum annual or lifetime benefit limit.
Like your own health insurance, you're paying for peace of mind. Pet insurance can allow you to have increased options for care and treatment since you won't have to worry about how you'll be able to afford to pay. Instead you'll be able to focus on your pet and its needs, choosing the best option available for your pet's health and wellbeing. If it's a holiday or nighttime emergency, you'll know that you can take your pet anywhere because pet insurance allows you to choose your veterinary clinic, emergency vet, or animal hospital with no need for a specialist referral or pre-approval.
What else should I know about pet insurance?
Keep in mind that most pet-insurance plans are reimbursement-based, so you'll need to be able to pay for your vet services upfront. Once you submit proof of payment to your pet insurance company, it will review your documentation, and reimburse you via check or direct deposit for the portion that your plan covers.
Additionally, when you first purchase your pet insurance you should expect that you'll be required to either provide your pet's medical records or take your pet in for an examination within a couple weeks. This is because pet insurance normally does not cover pre-existing conditions.
There can also be waiting periods when you first get your pet coverage or for certain ailments. What this means is that you can't submit any claims for reimbursement until after your pet has been enrolled in the plan for a set period of time. Initial waiting periods are around a couple weeks, but waiting periods for specific conditions, like hip-dysplasia or other orthopedic issues, can be up to a year.
As with any insurance plan, do your research, read the fine print, and make sure you fully understand what's covered and what isn't before you choose a plan for your pet. Talk to your current insurance company too, you may receive a discount for purchasing multiple insurance products.