One of the hardest decisions retirees have to make is when and how to downsize in retirement. As we age, stairs can become a nuisance and as maintenance and utility expenses rise, it can make sense to transition to a more simplified arrangement for living.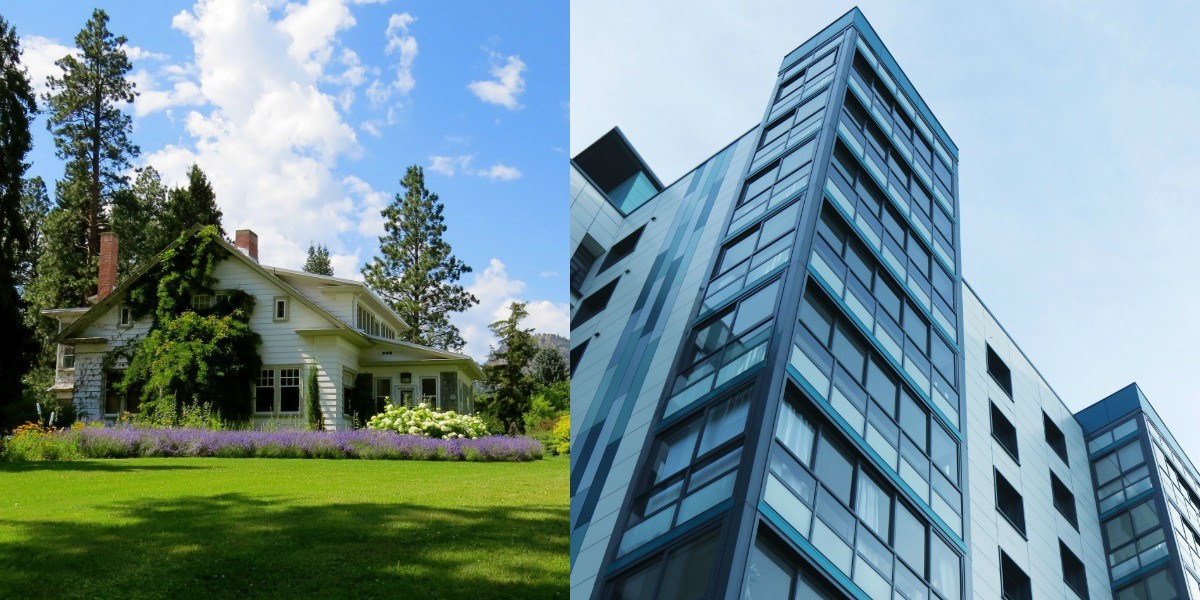 What's more, many retirees rely on the equity in their home to help fund their retirement and potential medical costs.
According to a Merrill Lynch and Age Wave study, more than half of all retirees make the decision to downsize at some point. However, it's important to note that downsizing is not without risks.
To help you with this decision, we have put together our top 13 tips for downsizing in retirement:
1. Run the numbers
The top reason people downsize in retirement is to reduce costs. Perform a proper analysis of the total costs of your current home. Include your mortgage, taxes, insurance, utilities and maintenance. In addition, consider the time you will spend staging your home for sale, packing, and moving as part of your total downsizing costs.
What are your options? An apartment in the city? A smaller house in your same neighborhood? A move to another state? Compare your current cost of living with that of other living arrangements.
2. Watch out for surprises
Moving from a large house in an upscale Portland neighborhood to an urban condo near public transit may help reduce living expenses over time, but the immediate and upfront costs associated with moving can drain your savings. Moving expenses can sometimes cost you up to 10% of the proceeds from the sale of your current home. This includes broker fees, moving costs, repairs and other common real estate related costs.
If moving to another state, be sure to thoroughly research state and local taxes, insurance premiums, and utility costs.
3. Think about the emotional cost
Leaving a home you've lived in for decades can be a deeply emotional experience because your life story is connected to your home. Take time to acknowledge your history in the space and think of a way to commemorate those memories.
If making a significant geographic move, don't forget to consider the stress of living further apart from friends and family. Though your decision may be based mostly on the financial benefits of moving, it's important to recognize the emotional toll moving may bring, including a potential change of access to your support system and added stress created by a move.
4. Manage expectations
Be realistic about the value of your home when deciding how much to spend on your next residence. Recognize that it may also be hard to find a smaller home in your desired location that meets your wants and needs.
It's always a good idea to talk to a realtor who is knowledgeable about real estate in your specific neighborhood and city. Do be wary of realtors who proactively approach you as their intentions may not always be in your best interests.
5. Check all the options
Be sure to research all of your options as there could be ways to improve your financial circumstances without downsizing. Perhaps you have room to turn your basement into a separate apartment? Maybe you have enough property to build an Accessory Dwelling Unit (ADU)? Either way, such passive income can be a powerful wealth builder.
6. Be realistic in thinking about how you use your current home
It's great to have extra room for the holidays, but how often does your family come to visit? When was the last time you had a dinner party or overnight guests? Do you actually enjoy hosting? You might find that a lot of space is going underutilized and you wouldn't miss it in a smaller home.
7. Compare renting and owning
Renting instead of owning can often provide more flexibility and reduce unnecessary housing costs. Rental costs are fairly predictable and if you want to keep your assets liquid, paying rent for a period of time might make sense.
In general, if you're not sure if you want to live in the same place for five years or more, it's likely not worth risking the ups and downs of the real estate market.
8. Condo or single-family home
What size of home you move into has to do with your lifestyle preferences. Do you enjoy having outside space and gardening? Or does the benefit of having a Home Owners Association (HOA) to address annual building maintenance outweigh your desire for a yard?
If you think a condo is a better fit for you, take the time to check in with current owners about their monthly costs. Read the HOA minutes to make sure there aren't any large assessments you'd be responsible to pay in the near future.
9. Physical limitations
Even if you're healthy now, there are normal aches and pains associated with aging that can affect your overall mobility. Most likely, a one-story home makes sense but you may also want to think about additional built-in features that will benefit your quality of life as you age. Look for walk-in showers, wide hallways and doorways and easily accessible storage.
Living close to public transit provides flexibility and potentially the ability to live independently longer. Ease of access to the grocery store and your doctor's office are critical.
10. Go through your possessions
Have you lived in the same house for 30 years or longer? You may be surprised by how much "stuff" you've collected over the years. It's common for people to have a hard time making objective decisions when sorting through their belongings, so it may be beneficial to hire someone to help. If you truly think your jewelry or a piece of artwork has value, you should work with a third party appraiser to assess its true market value.
11. Timing
Postponing the hassle and emotional stress of moving can cause distress down the road. Being proactive in deciding when and how to transition out of your home allows you to make smarter, more informed decisions. Delaying the process might create a situation where you are forced into a decision by a physical limitation from an accident or a fall.
12. There are professionals to help
Senior move specialists can be valuable in helping you sort through the many factors that determine the right choice for you. Not only can a senior move specialist help in navigating the technical aspects of moving and evaluating your future living situation, but they can also bring empathy to the emotional challenges of downsizing. Many specialists offer a variety of services unlike traditional moving companies. They might help you sort through your possessions and assist in determining what to keep, gift or sell. Some may even work with you to get settled into your new home.
13. Take your time
Downsizing your living space can be an important step in maintaining financial independence and security. Take the time to perform careful, thorough research so that you make the right decision for you and your situation.
Have questions? Ask us in the comments below or get in touch.