Financial education may sound like a topic for adults, but it's never too early to start teaching your preschooler about money and how to manage it. Day-to-day activities can easily be transformed into age-appropriate lessons that can lay the foundation for a lifetime of important knowledge and sound decision making. Money influences almost every part of our lives, from the food we eat to how we spend our time in retirement; for better or worse, it's central to our life experience.
When it comes to children, research shows that they understand what money can be used for by the age of five. By age seven, many of their money habits will already be established. With this in mind, it's a good idea to start teaching your child about money around 3-5 years of age, when they're attending preschool and learning to count.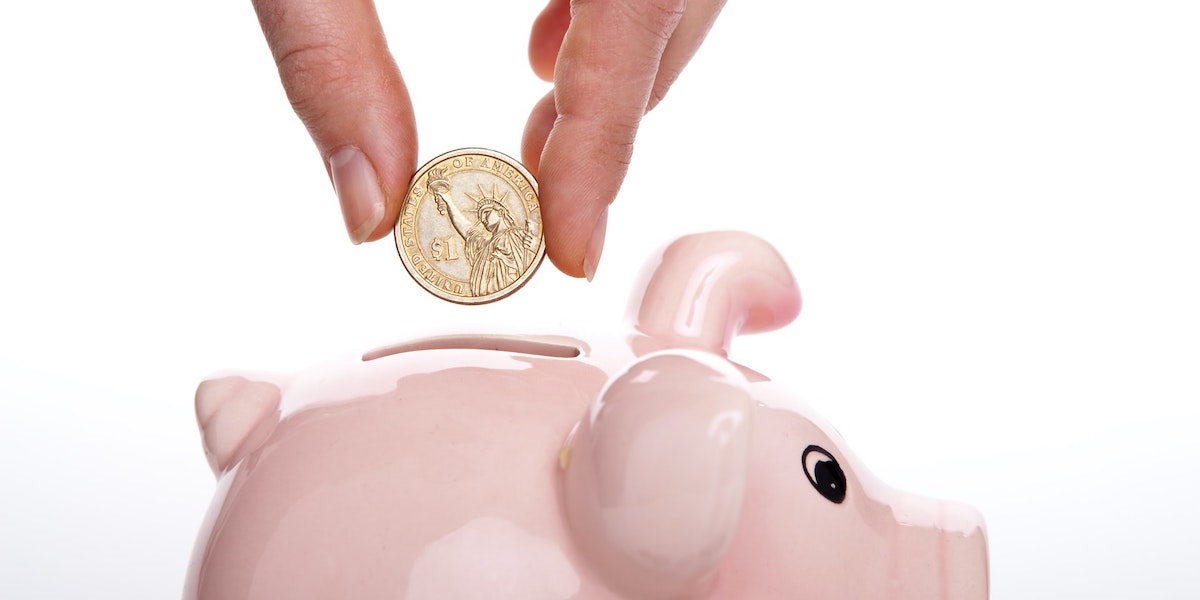 Experts recommend introducing your child to the concept of money with tangible examples, like coins. (This should be a supervised activity to ensure little ones don't try to swallow the coins for fun!) Although your child likely won't understand the value of money yet, they can start to learn the names of coins and how to tell them apart. You can try helping them trace the outside of coins while you discuss their names. It may be helpful to present a new coin every week until they can recognize each one. Once your child can identify different coins, it's time to teach them that every coin has a predetermined value. More often than not, when a child is first acquainted with coins, they'll favor the larger ones as being worth more. For example, choosing a nickel over a dime. You can also have them try things like sorting a pile of coins or matching physical coins with your verbal descriptions and pictures. Once they've learned all about coins, you can move on to the different types of bills.
Imaginary Store or Restaurant – Exchange for Good or Service
Many of us pretended to run a restaurant or operate a store when we were children. We probably thought we were just having a jolly good time, but we were also learning the concept of exchanging goods or services for payment. Our parents may have balked at the wild prices we set if they wanted to join our tea party, but they likely recognized the valuable skills we were learning in the process: table manners, customer service, paying the bill, and making change.
You can do the same for your child by encouraging imaginary play in the form of everyday situations. If your child has declared they're a chef, you can ask how much their best meal costs and if you can pay with change or play money. Perhaps suggest that you trade places so that your child can be the customer sometimes, so you'll have an opportunity to teach them about spending instead of receiving payment and they can experience the other side of an exchange. Be sure to emphasize that money can only be spent once; it's essential to learn that spending a dollar means that dollar is no longer available to you. Taking this further, you could set up a fake store in your home with snacks, household items, or toys and allow your child to buy these with play or real money as an introduction to decision making while shopping.
Shopping Trips – Cash or Credit Card, Coupons, Receipts, Cashiers
Children are sponges for the world around them, they're often soaking up more information and observing more than we realize, making it a great idea for parents to start explaining what they're doing in a variety of normal situations once their children reach preschool age. Taking a moment to tell your child why you're using an ATM or looking at different websites before making a purchase are simple ways to engage their mind while emphasizing the value of money and exchange. Giving kids a task during trips to the store is another way to make them feel involved and spark their curiosity. Clipping coupons (there's probably an app for that!), looking at store sale flyers, and reviewing receipts are activities that can get your child interested in what you're doing together. Repetition is key, so every time you go to check out, tell your child how you're paying (cash, debit card, credit card, coupon, gift card, etc.) and ask them if they have any questions.
Money can be a stressful and intimidating topic for people of all ages. If it feels overwhelming to start teaching your preschooler about it at such a young age, try to remember that it's a valuable part of their development and there are plenty of ways to make it a fun topic. You can consider how your parents explained money to you or what influenced the relationship you grew to have with money, and if that's what you do or don't want for your own family. Financial education is a vast subject that can be broken down into many small topics to eventually create a wholistic picture. Routine experiences and hands-on learning are the most effective ways for children to gain an understanding of money. If you're not sure where to start, professionals such as a CERTIFIED FINANCIAL PLANNER™ can guide you and provide resources for getting started with educating your child about finances.