Picture this scene: your child's friend is over at your house, they're playing on the trampoline and things are getting a little rowdy. Your child's friend lands wrong, breaks their ankle and is rushed to the hospital. Their parents, who had always been pleasant and seemingly reasonable, now blame you for the incident and have decided to sue you for negligence. Without an umbrella policy in place, you face significant risk to your assets and financial security.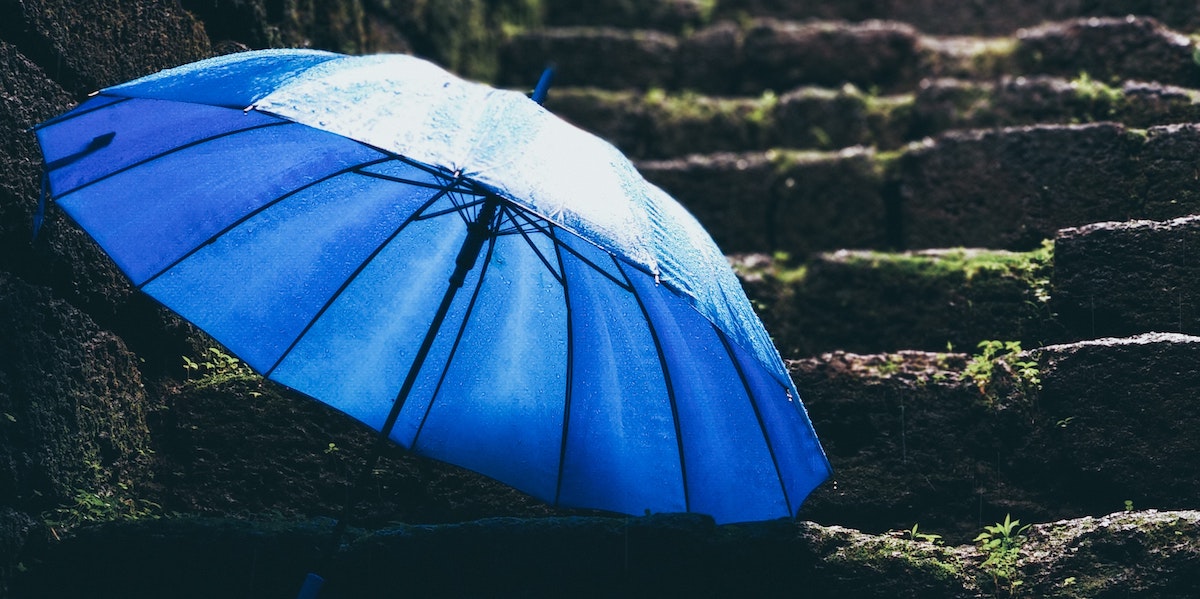 Just like its name implies, umbrella insurance is meant to shield you from a storm; it serves as a layer of protection above and beyond the existing policies you have in place. Umbrella insurance is a single policy that covers the underlying policies you already own, but only provides benefits related to your liability to others in the event you are sued and found at-fault for an accident. It does not cover your medical expenses due to injuries, nor damage to your personal possessions.
Is an umbrella insurance policy the same as excess liability insurance?
Although these two terms are sometimes used interchangeably, they are different types of insurance. Excess liability insurance covers the exact same things your primary policy does, simply providing an additional degree of coverage that stacks on top of the first policy. Umbrella insurance provides coverage for risks beyond the coverage of your main insurance policies but may not cover all things your other policies do. Both types of insurance will apply if you exhaust the limits of your main insurance.
So what exactly does an umbrella insurance policy cover?
Umbrella insurance goes a step further when it comes to supplementing the coverage of your other policies (home, auto, etc.) by providing protection for accidents that happen on your property, including rental property, as well as accidents caused by dependent children. Umbrella insurance also covers legal fees, false arrest, libel, and slander amongst various other personal injury situations.
What does an umbrella insurance policy not cover?
Umbrella insurance does not cover punitive damages; these are legal damages you owe another party because a judge or jury decided to punish you for doing something reckless in the hopes of also deterring you from similar behavior in the future. In addition, umbrella policies do not cover aircrafts, actions taken as the director of a business or member of a board (unless it's a nonprofit and you have received no compensation for your work), your own injuries, damage to or loss of personal property, intentional acts, nor criminal behavior.
Who should have an umbrella insurance policy?
Umbrella insurance policies aren't necessary for everyone; however, it's a good option to consider if you have significant assets, engage in activities considered to be risky by insurance companies or just want peace of mind given our litigious society. "Risky" activities takes on a broad meaning in the world of insurance: having children or a dog, coaching a youth sports team, volunteering, being a landlord, or having a pool or trampoline are all examples of situations where you might be at risk of a personal liability lawsuit filed against you. The good news is that umbrella insurance is generally affordable and you can get $1,000,000 in coverage for a reasonable annual premium.
Insurance is an important component of any financial plan as you assess risk to your future financial security. Be sure to consult your trusted advisors when assessing your risk and deciding on the amount of coverage.