Cryptocurrency has been making headlines lately, from media coverage by prominent networks to Twitter weigh-ins by the likes of Mark Cuban and Elon Musk, but there is still a shroud of mystery surrounding it and its uses. The popularity of cryptocurrency has ebbed and flowed for over a decade but some companies are now ready to bank on where it could go in the future. Tesla just announced the purchase of $1.5 billion in Bitcoin and intends to start accepting Bitcoin as a form of payment. RBC analysts have suggested that Apple is ideally positioned to offer consumers the ability to buy and sell cryptocurrency via its Wallet app. Although opinions abound about how risky cryptocurrency is to own and its long term viability as a form of currency, one thing seems certain: as a concept, it's here to stay.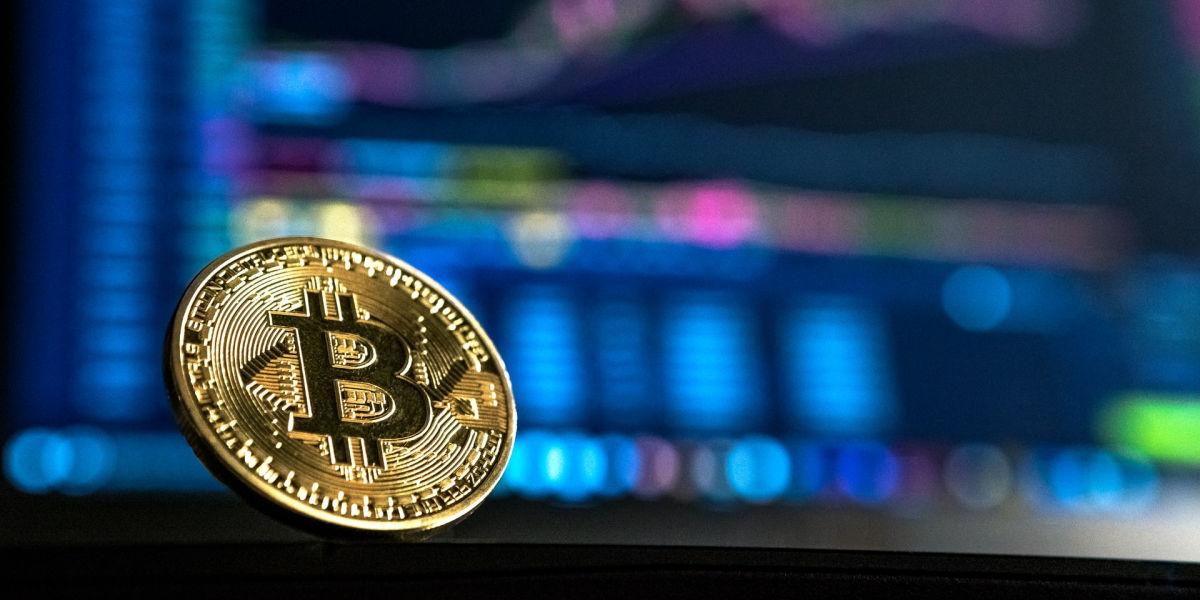 Cryptocurrency is a form of digital currency that can be used to buy and sell goods and services online. The currency has no physical form such as bills or coins and is only stored digitally, nor are they issued or backed by a central authority, such as the U.S. government. Though that may sound like a drawback, some users view it as a positive because, in theory, it means that cryptocurrencies are unable to be manipulated by the government.
With that in mind, it's important to consider that if you make a purchase with cryptocurrency, you don't have protections like you do when you buy with a debit or credit card. Your consumer rights depend on the recipient's refund policy, and you'll only get your cryptocurrency back if they choose to return it to you. Cryptocurrency is also prone to frequent fluctuations, meaning the value of your cryptocurrency right now could be quite different from what it's worth tomorrow.
Cryptocurrency is highly secure thanks to the use of cryptography, which, in the world of computer science, is a method for safeguarding information by encrypting communications with code to ensure that only the intended recipients are able to decipher it. Cryptocurrency is further secured by the use of blockchain technology, a unique kind of database that allows records to be decentralized. The most common type of blockchain that is applicable to cryptocurrency is a transactional ledger. This is the technology behind the most popular cryptocurrency, Bitcoin's, record-keeping and is intended to allow all users to collectively maintain control by preventing one party from acquiring total control.
Decentralized blockchains like this are permanent records, they can't be edited nor deleted, and anyone can review the transactional details they publish. However, cryptocurrency doesn't require the same personal details that you would need to provide when making a purchase with a debit or credit card. The transactional details can be as discreet as the cryptocurrency user wants depending on the requirements of the website or person from whom they're purchasing.
What is the history of cryptocurrency and what are the different types available?
There are over a thousand cryptocurrencies currently available in circulation, but only a few have become widely popular. Cryptocurrency has been in the works since the late 1990's. There were a couple attempts to create a fully online currency that was tracked via a ledger and encrypted for security, but it wasn't until 2009 that the original cryptocurrency, Bitcoin, was officially launched and able to be mined.
Mining is the process introducing new coins into circulation and involves, solving complex, computational puzzles to essentially audit the legitimacy of Bitcoin transactions on the public ledger, and the first person to arrive at the correct answer is then rewarded with Bitcoin. As more people continued to acquire Bitcoin by mining, the first Bitcoin purchase happened- a miner traded 10,000 Bitcoin (worth over $500 million today!) for two pizzas. Trading Bitcoin took off from there and its market capitalization has since exceeded $1 trillion.
In 2016, the second most popular cryptocurrency emerged, Ethereum, with a market capitalization that now exceeds $200 billion. Ethereum brought with it the idea of Initial Coin Offerings (ICOs), which is the same concept as an Initial Public Offering (IPOs), by pre-selling before launching.
Why is cryptocurrency so popular?
Cryptocurrencies are popular because they have a several features that set them apart from other forms of currency. Discretion is the biggest reason cryptocurrency has become a preferred option for many; your purchases aren't associated with your personal details unless you elect to publish them on the transactional ledger.
Another major draw is the low fees from using cryptocurrency for purchases and sales because there are no banking nor international transaction fees to consider. This can be a big benefit for travelers, people with family in other countries, or those who don't want their transactions held up by waiting periods or bank authorization requirements.
As previously mentioned, cryptocurrency isn't associated with any world governments. Theoretically this could allow cryptocurrency to remain stable even during periods of turmoil in specific countries. Making it a possible vessel for protecting wealth, especially for those in developing nations where the value of national currency is often affected by government corruption and political turmoil.
Beyond its use as a potential storage of wealth, some see cryptocurrency as an investment with the hope that a given cryptocurrency will be regarded as a viable asset, causing its value to increase.
Lastly, cryptocurrencies are becoming more accessible and convenient to use; a variety of websites and apps allow you to quickly and easily purchase many different kinds of cryptocurrency. As it continues to become more widespread, it will likely become a common option for online purchases.
Depending on your perspective and needs, cryptocurrency can be a handy alternative to traditional payment methods or it can seem too good to be true or even potentially problematic. Before diving into the world of investing in cryptocurrency or using it for purchases, take the time to do your own research, understand the inherent risks, and always protect yourself online. Be wary when providing your personal information to any websites or individuals, make sure you're only using secure, legitimate websites, and confirm the identities of anyone claiming to need your information prior to giving it to them.